Enjoy coffee at home with...
---
Our new series, Cafe@Home, is meant to help you bring a little of that coffeehouse feel to your new daily grind.
---
Take a virtual vacation with these exciting coffees and teas

It takes a lot of work to make that perfect cup. Read on to learn about choosing, grinding, brewing, and storing coffee!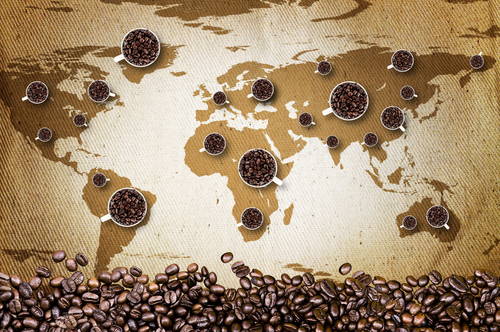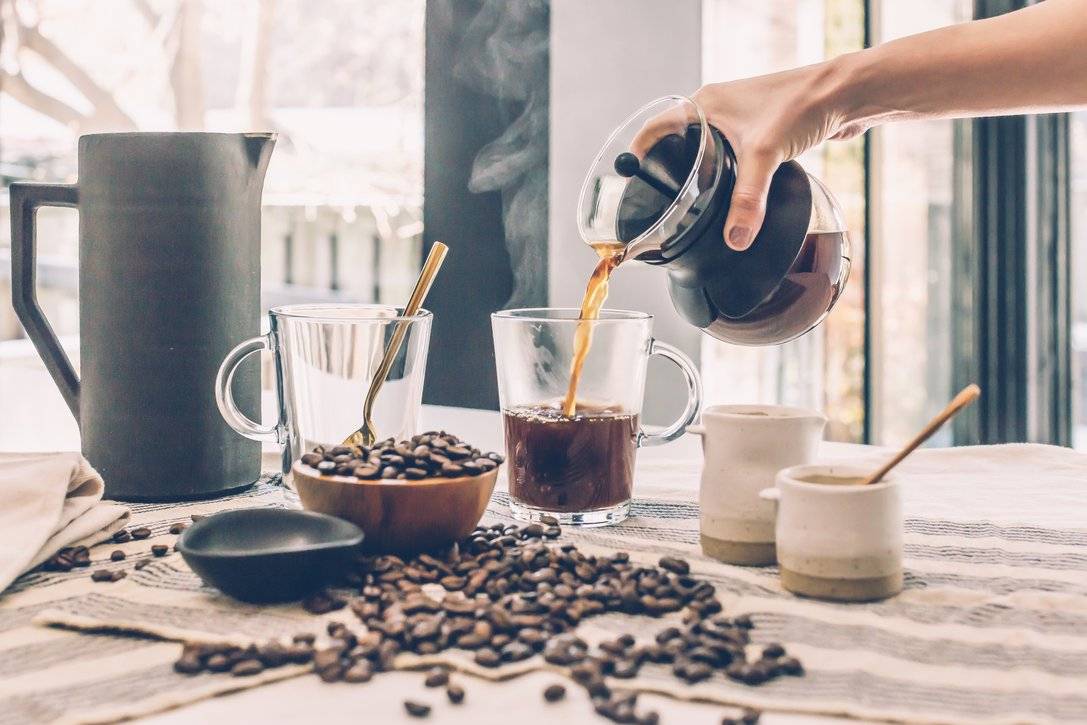 Enjoy CoffeeAM's Spotify Playlists:
---
---
---
First Stop: Tropical Paradise

A tropical paradise is the perfect setting not only for the ideal vacation, but also for growing some of the world's finest coffees. The hot sun, the afternoon rain showers, the high altitudes, and the cool breezes combine to make those delightful little coffee beans just as happy as those gleeful tourists.
---
---
Third Stop: See the Wonders

Back to the Americas for some of the most amazing natural wonders found around the world.
Delight in any of these wondrous coffees with their unique and captivating aromas and flavors.
---
---
Last Stop: Sightseeing Teas

Discover the variety in the world of tea. From green to black and everything in between, there is a tea for every mood and moment.
---
---
Featured Gourmet Coffees:

Our Cafe@Home is taking a virtual trip to South America. Come along with us to Peru and learn about the people, the culture, and the coffee.
---
---
There are many types of tea, and choosing what is right for you might take a few tries. However, when you know the different types of tea and their benefits, it can help you to narrow your choices. The different types of tea include black, green, white, oolong, herbal, and tisane.

---
---
---
Grinding your beans just prior to brewing results in a much stronger and fresher flavor. The type of grind you use should correspond to the way you brew your coffee. You should use the finest grind possible for your brew method without going too fine.

---
Featured Products: Brewing

Choosing a fresh-roasted gourmet coffee is only half the battle when making a superior cup. The brewing method you use can be just as important.
The toddy maker uses an unusual cold-brewing method that creates a coffee concentrate. This concentrate is then mixed with hot water to make coffee.
The concentrate can be stored in a refrigerator and used to make one cup at a time if you so desire. This method makes for extremely low-acid coffee, which is recommended for coffee drinkers with stomach conditions.
---
Featured Products: Storage

How you store your freshly roasted coffee can mean the difference between a deliciously brewed cup with amazing flavor and a bland cup that just doesn't satisfy. Keep your home-brewed coffee tasting as fresh as when it first arrived on your doorstep with the proper storage solution.
Once coffee beans are roasted, their freshness immediately begins to decline. If the beans are also ground, the freshness degrades even faster. Air, light, and moisture work to make your coffee taste weak and flavorless. To keep your coffee as fresh as possible, consider keeping it in a coffee vault to retain that delicious coffee taste.
There are many misconceptions about the best way to store and maintain roasted coffee.
---
---