Enjoy coffee at home with...
Cafe@Home
for the Holidays

Cafe@Home
for the Holidays

Cafe@Home
for the Holidays

Cafe@Home
for the Holidays

Cafe@Home
for the Holidays

Cafe@Home
for the Holidays

Cafe@Home
for the Holidays

---
Our fresh series, Cafe@Home, is meant to help you bring a little of that coffeehouse feel to your new daily grind.
---
---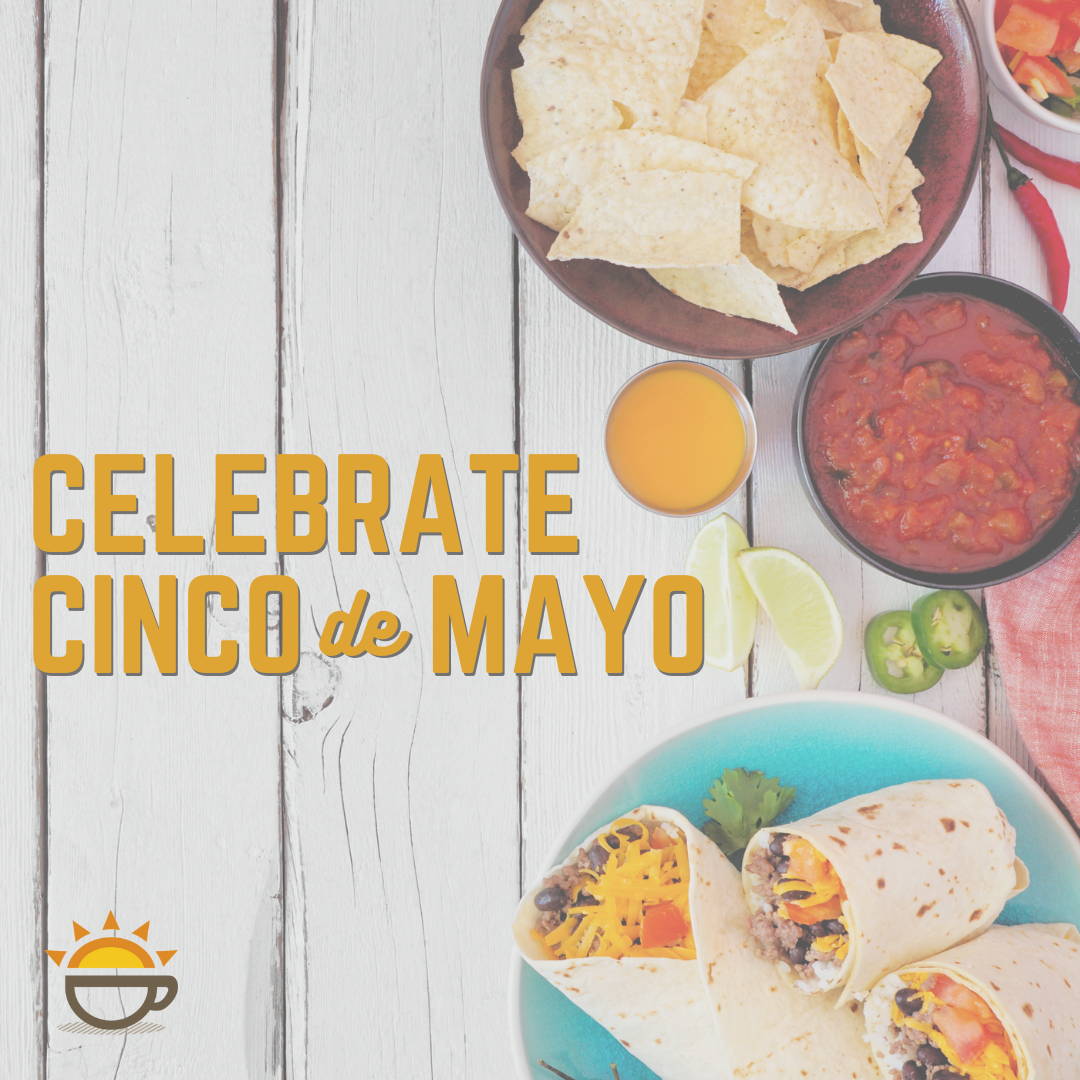 It takes a lot of work to make that perfect cup. Read on to learn about choosing, grinding, brewing, and storing coffee!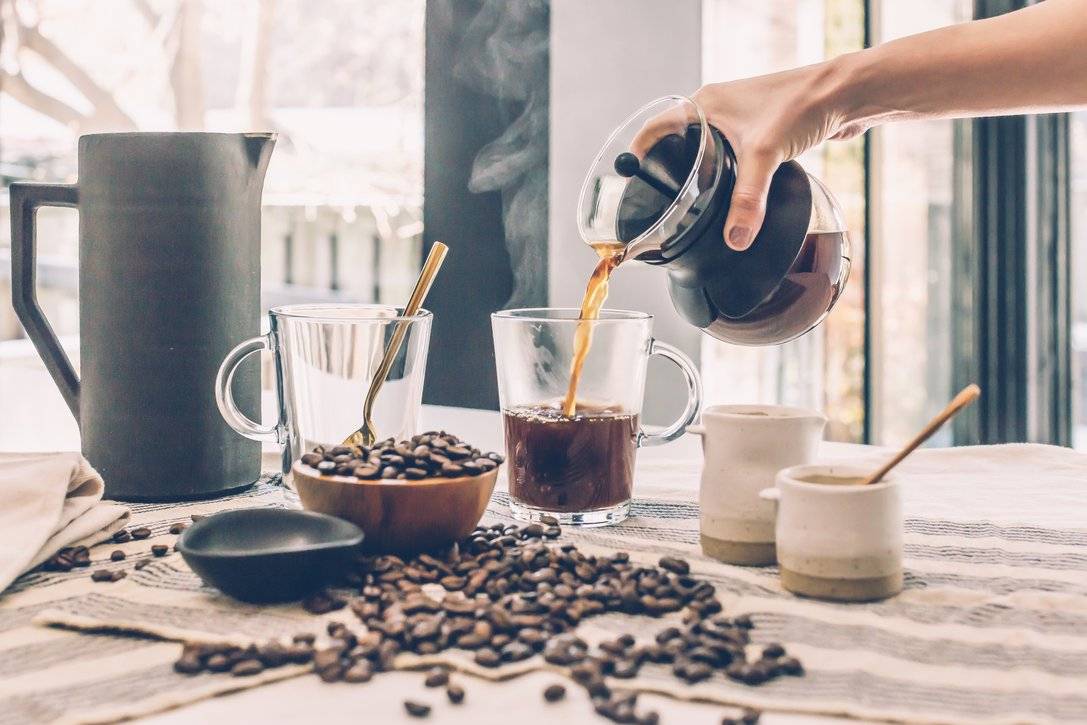 Enjoy CoffeeAM's Spotify Playlists:
---
---
---
---
Cinco de Mayo-Inspired Coffees
---
Happy Cinco de Mayo! Today only, in celebration of Cinco de Mayo, enjoy 15% off our Cinco de Mayo coffees. Let's learn a little more about this Mexican holiday together. Hit play on this Fiesta Party Music Spotify playlist, then head over to our Cinco de Mayo coffees page to add a little Fiesta Spice to your morning! After that, come back and learn a little about the history and background of Cinco de Mayo.

---
---
Cinco de Mayo is a celebration of the anniversary of Mexico's victory in the Battle of Puebla. This skirmish was between the Mexican and French armies in 1862. The Mexican army was at a distinct disadvantage to the French army but was still able to come out on top.
Much like other ethnic holidays, Cinco de Mayo tends to be more popular in the US than in Mexico. People now use the occasion to celebrate Mexican and Mexican-American culture. Cinco de Mayo has been celebrated in California every year since 1863. In the 1980s, Cinco de Mayo became popular throughout the US due to marketing campaigns by spirits and beer companies. Not to be confused with Mexico's Independence Day (which is observed on September 16th), Cinco de Mayo is slowly becoming a global celebration.
---
---
---
You might be wondering why the French were in Mexico in the first place. Mexico owed money to France, Britain, and Spain. After the Mexican-American War of 1846-1848 and the Reform War (essentially a civil war) from 1858-1861, the Mexican Treasury was basically bankrupt and put a pause on payments to foreign entities for two years. The three European countries sent naval forces to Mexico to demand payment. Mexico was able to negotiate new deals with Britain and Spain, who returned home. The French emperor, Napolean III, decided to take this opportunity to expand his empire.
The French forces attacked Veracruz and moved through the country towards Mexico City. Along the way, they were stopped by heavy resistance near Puebla. Mexico's force numbered 4,000 and was poorly equipped, while the French army had 8000 well-armed troops. Nevertheless, the Mexican army was able to defeat the French on May 5, 1862. Though this victory was short-lived, it was still a momentous defeat. France held power in Mexico for three years before being expelled after the American Civil War when the US was able to provide assistance to Mexico.
---
---
Once a national holiday, Cinco de Mayo is now only observed in Mexico, with schools being closed in observance of the day. The state of Puebla and neighboring Veracruz still recognize Cinco de Mayo as an official holiday. In the US, and now in other locales around the globe, Cinco de Mayo is celebrated through culture, including Mexican music and cuisine.
Celebrate Cinco de Mayo with a meal from a local Mexican restaurant. Enjoy a dessert of flan, a sweet egg custard with a liquid caramel sauce. Listen to Mexican music and learn more about the country. Happy Cinco de Mayo!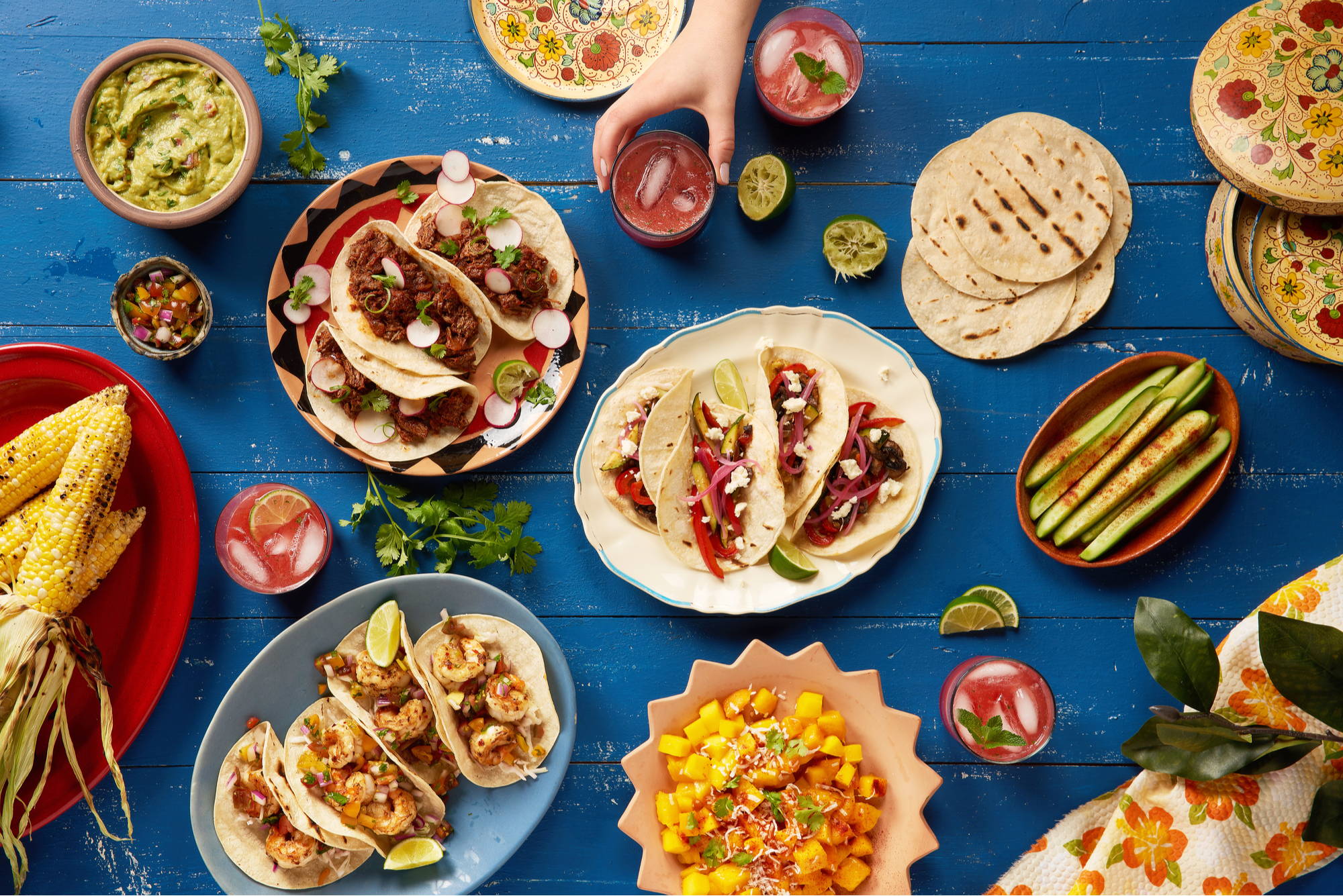 ---

---
Don't miss any of the fun. Our previous Cafe@Home posts have all been saved in one convenient location. Read about the legends, coffee basics, tea, recipes, and more in our archives.
---
---
---

---
Our spring selection of coffees and teas are perfect for those changeable spring days.
Brew up a pot of your favorite spring coffee or tea and take some time for yourself while enjoying the warm days and cool evenings.
Indulge your taste buds with some of these scrumptious brews.
---
---
Featured Gourmet Coffees:

Our Cafe@Home is taking a virtual trip to South America. Come along with us to Peru and learn about the people, the culture, and the coffee.
---
---
There are many types of tea, and choosing what is right for you might take a few tries. However, when you know the different types of tea and their benefits, it can help you to narrow your choices. The different types of tea include black, green, white, oolong, herbal, and tisane.

---
---
---
Grinding your beans just prior to brewing results in a much stronger and fresher flavor. The type of grind you use should correspond to the way you brew your coffee. You should use the finest grind possible for your brew method without going too fine.

---
Featured Products: Brewing

Choosing a fresh-roasted gourmet coffee is only half the battle when making a superior cup. The brewing method you use can be just as important.
The toddy maker uses an unusual cold-brewing method that creates a coffee concentrate. This concentrate is then mixed with hot water to make coffee.
The concentrate can be stored in a refrigerator and used to make one cup at a time if you so desire. This method makes for extremely low-acid coffee, which is recommended for coffee drinkers with stomach conditions.
---
Featured Products: Storage

How you store your freshly roasted coffee can mean the difference between a deliciously brewed cup with amazing flavor and a bland cup that just doesn't satisfy. Keep your home-brewed coffee tasting as fresh as when it first arrived on your doorstep with the proper storage solution.
Once coffee beans are roasted, their freshness immediately begins to decline. If the beans are also ground, the freshness degrades even faster. Air, light, and moisture work to make your coffee taste weak and flavorless. To keep your coffee as fresh as possible, consider keeping it in a coffee vault to retain that delicious coffee taste.
There are many misconceptions about the best way to store and maintain roasted coffee.
---
---