Enjoy coffee at home with...
---
Our new series, Cafe@Home, is meant to help you bring a little of that coffeehouse feel to your new daily grind.
---
It takes a lot of work to make that perfect cup. Read on to learn about choosing, grinding, brewing, and storing coffee!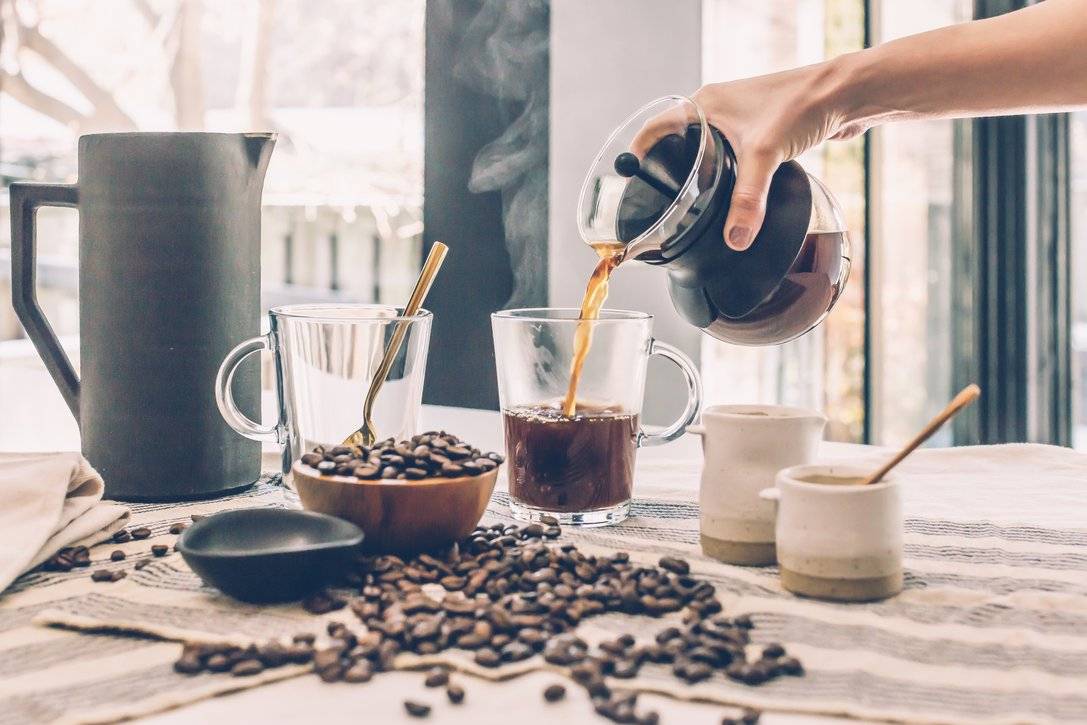 Enjoy CoffeeAM's Spotify Playlists:
---
---
---
Featured Gourmet Coffees and Teas:

Many people are under the misconception that all coffee tastes the same; this is not true. With the proper brewing techniques, you can uncover the true flavors of your gourmet coffee. Savor your coffee rather than rely on it for a caffeine boost.
---
---
---
Grinding your beans just prior to brewing results in a much stronger and fresher flavor. The type of grind you use should correspond to the way you brew your coffee. You should use the finest grind possible for your brew method without going too fine.

---
Featured Products: Brewing

Choosing a fresh-roasted gourmet coffee is only half the battle when making a superior cup. The brewing method you use can be just as important.
---
Featured Products: Storage

How you store your freshly roasted coffee can mean the difference between a deliciously brewed cup with amazing flavor and a bland cup that just doesn't satisfy. Keep your home-brewed coffee tasting as fresh as when it first arrived on your doorstep with the proper storage solution.
Once coffee beans are roasted, their freshness immediately begins to decline. If the beans are also ground, the freshness degrades even faster. Air, light, and moisture work to make your coffee taste weak and flavorless. To keep your coffee as fresh as possible, consider keeping it in a coffee vault to retain that delicious coffee taste.
There are many misconceptions about the best way to store and maintain roasted coffee.
---
Featured Products: Getting Started

---