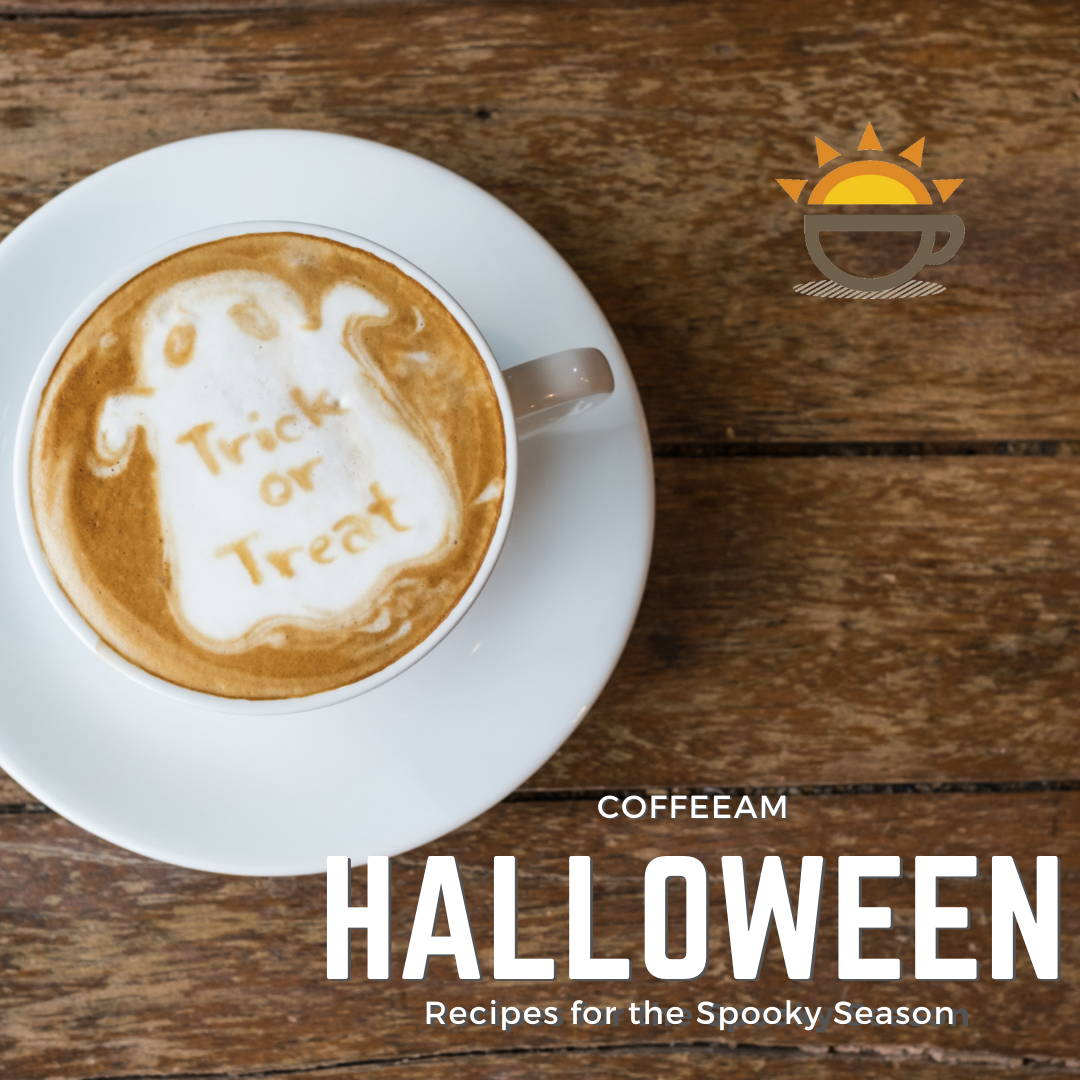 Halloween Isn't Just For The Kids!
---
We all know that Halloween isn't just for the kids. If cosplay has taught us anything, adults like to dress up as their favorite characters as much as (if not more than) the kids do. And adults like tasty treats just as much, too!
This episode of Cafe@Home we're sharing some of the tasty things we're scaring up for Halloween this year. To get in the mood, hit play on this Spooky Café Spotify playlist and we'll get started.
---
---
---
Scary Coffee and Tea Drinks
Well, they're coffee and tea drinks, how scary could they actually be?
They are delicious, though!
The Witch's Cauldron is made with cold brew. You can make it as a party punch or just make a batch to last you for a few days. Use one of our delicious Cold Brew coffee blends.
INGREDIENTS
12 ounces Cold Brew Concentrate
12 ounces Fresh Cold Water
6 Cinnamon Sticks
1 tablespoon Whole Cloves
6 Whole Star Anise
1 teaspoon Fresh Nutmeg
1/2 cup Hazelnut Creamer
1/2 teaspoon Vanilla Extract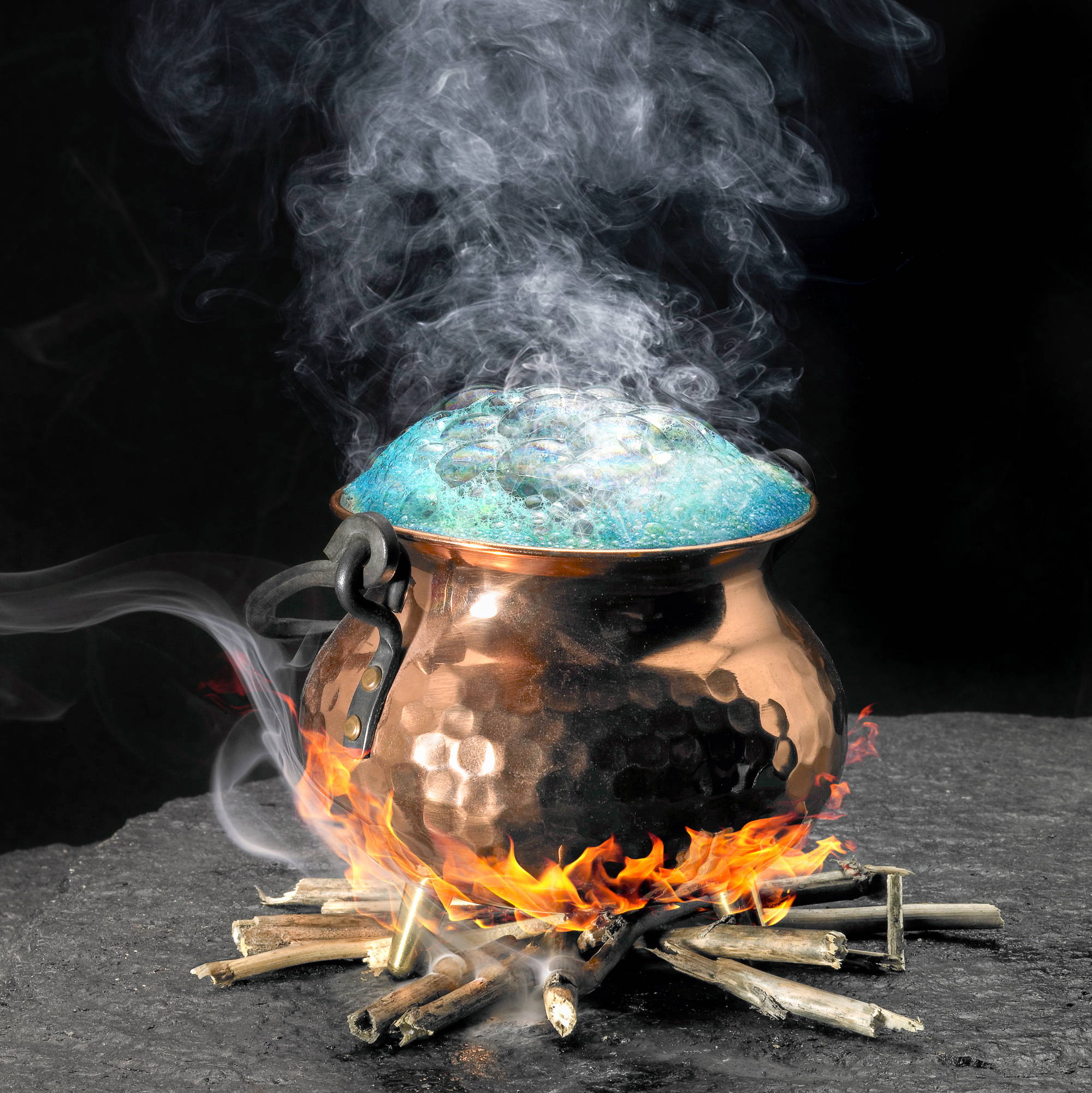 INSTRUCTIONS
In your vessel of choice, add your cold brew grounds and the spices to enough water to make 12 ounces of cold brew. Allow to steep overnight in the refrigerator or for your desired length of time. Strain the cold brew through a mesh strainer lined with cheesecloth to remove the spices. Add the strained coffee back into a large pitcher and add 12 ounces of fresh water. Keep your spiced cold brew in the refrigerator for up to 10 days.
To make 1 serving
Fill a 12-ounce glass with ice. Add 8-ounces of spiced cold brew, a dash of vanilla extract, and a healthy splash of hazelnut creamer.
To make a batch
To the pitcher, add 1/2 cup of hazelnut creamer and 1/2 teaspoon of vanilla extract. Serve over ice.
For single servings, you can go ahead and batch your coffee, but it will not keep as long. You will want to drink within 2-3 days.
---
---
---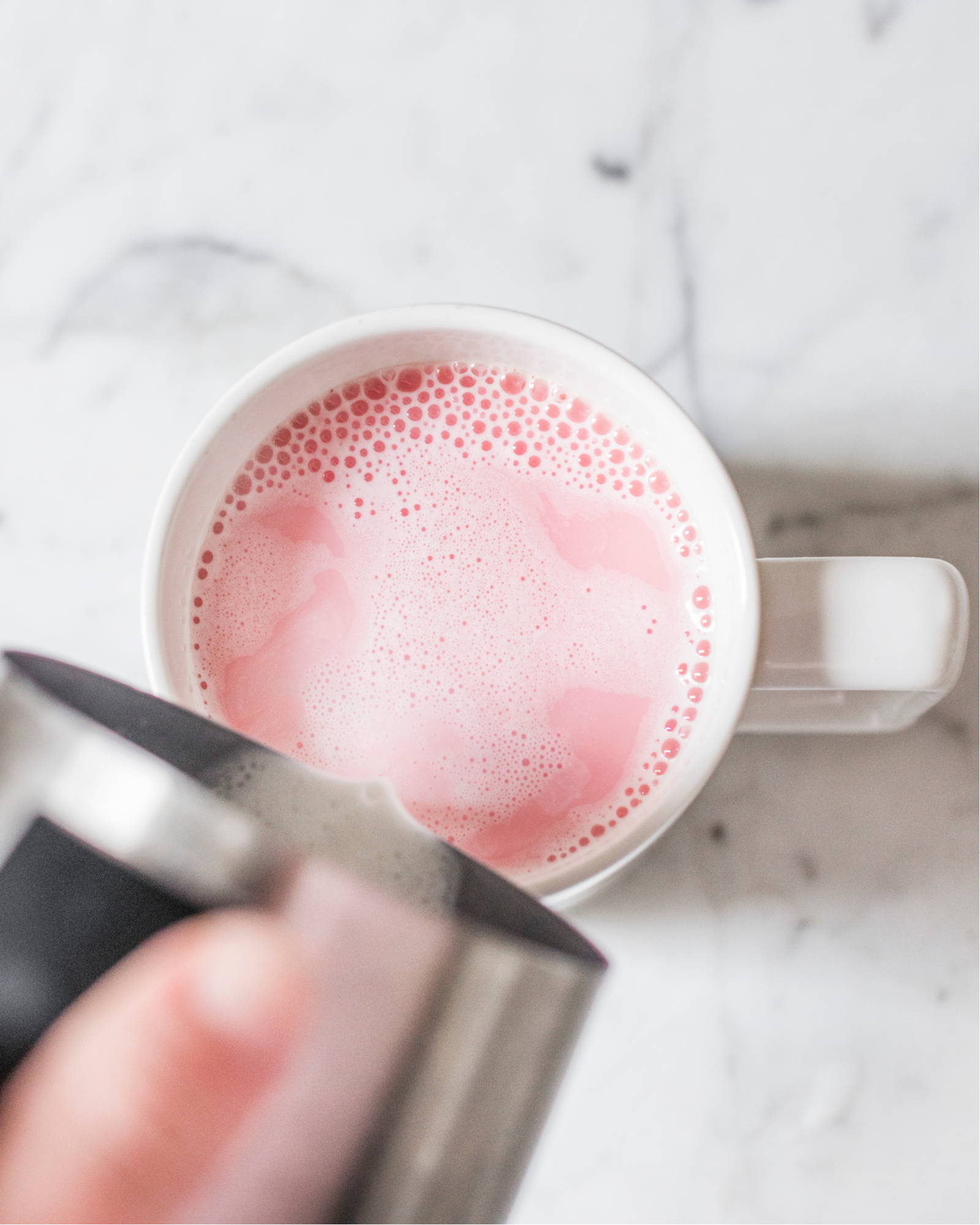 This green tea drink is... unrecognizable.
INGREDIENTS
3-5 Cardamom Pods, crushed
1-2 teaspoons Sugar
1 teaspoon pistachios, chopped (optional garnish)
White Cotton Candy (edible spiderweb)
INSTRUCTIONS
Add 2 cups of water to a saucepan with tea leaves and cardamom. Bring to a boil over medium heat. Add pinch of baking soda and reduce heat. Simmer for 20-30 minutes. Add remaining water and stir. Add milk and sugar. Simmer for another 5 minutes. Remove from heat and strain into serving cups. Garnish with cotton candy with pistachios sprinkled on top. For a little extra spice, add a cinnamon stick when you add the cardamom
Tea With the Bloody Barron
This chilling tea drink is caffeine-free for those watching their caffeine intake.
INGREDIENTS
1/4 teaspoon Ground Cinnamon
1 cup Ice
Small Marshmallows (optional garnish)
INSTRUCTIONS
Boil the water and steep the tea for 10-15 minutes. Let cool for 10 minutes. Add all ingredients except marshmallows to a blender and blend until smooth. Pour into glasses and decorate with marshmallows.

Something Wicked This Way Comes
If you want something completely different, try one of these unique drinks.
This tasty brew is made with apple cider. Yum!
INGREDIENTS
8 ounces Apple Cider
6 ounces Milk, frothed
2 ounces Espresso (try our Espresso Gold)
INSTRUCTIONS
Simmer apple cider in a small saucepan for 20-30 minutes or until 3/4 of the cider has evaported. Turn heat to high and caramelize the cider with a 3-5 minute rolling boil. Remove syrup from heat. Make your espresso, add the apple syrup, and top with frothed milk. Enjoy!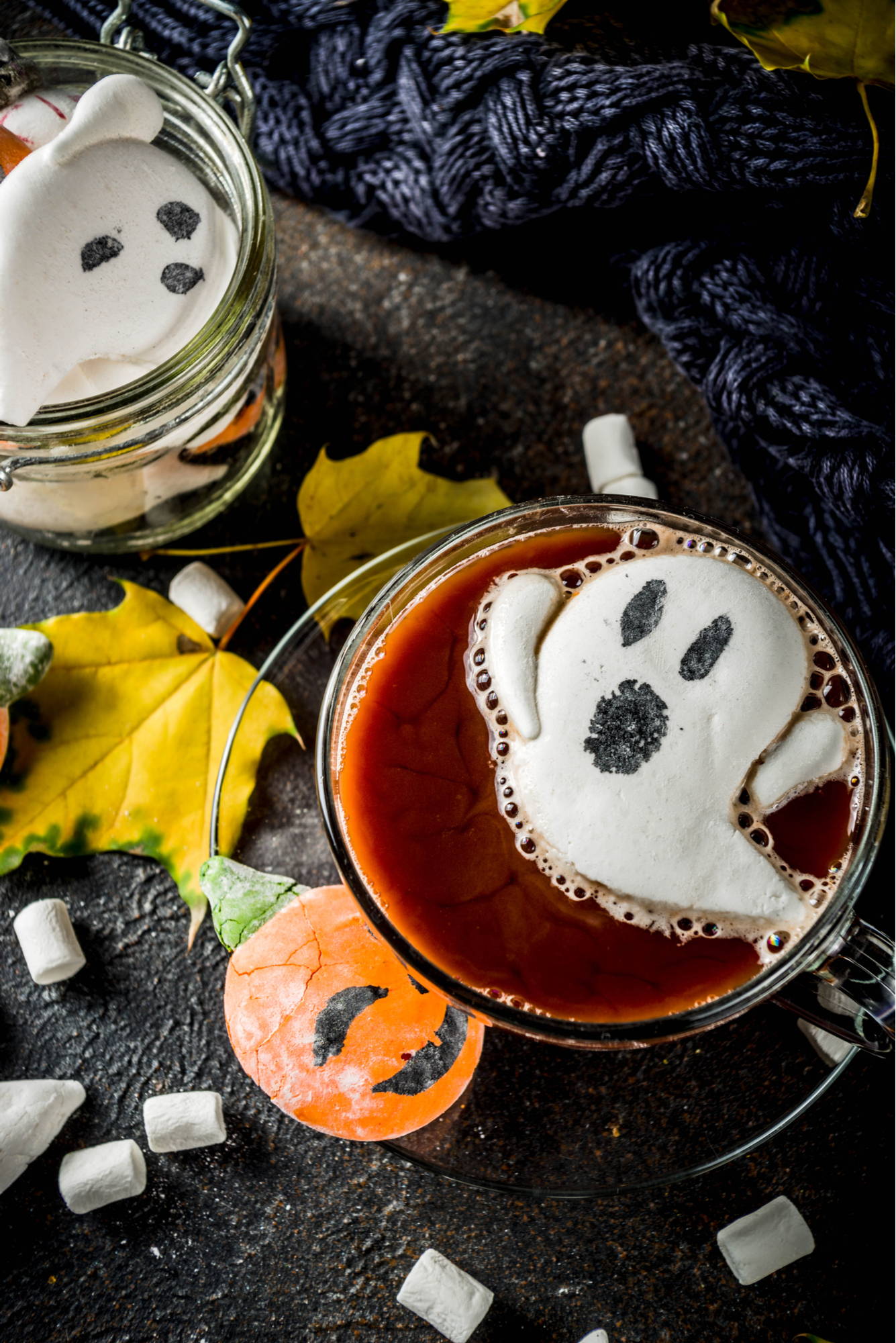 INSTRUCTIONS
Add syrups to cup and top with steamed milk. Dust with cocoa powder and garnish with a graham cracker.

Nope, it's not a PSL. It's a PSHC!
INSTRUCTIONS
In a steamer jug, add milk, syrup, and hot cocoa mix. Steam the milk being sure to angle the steaming wand to blend all the ingredients. Pour into your serving mug and top with whipped cream. Sprinkle cinnamon on top to garnish.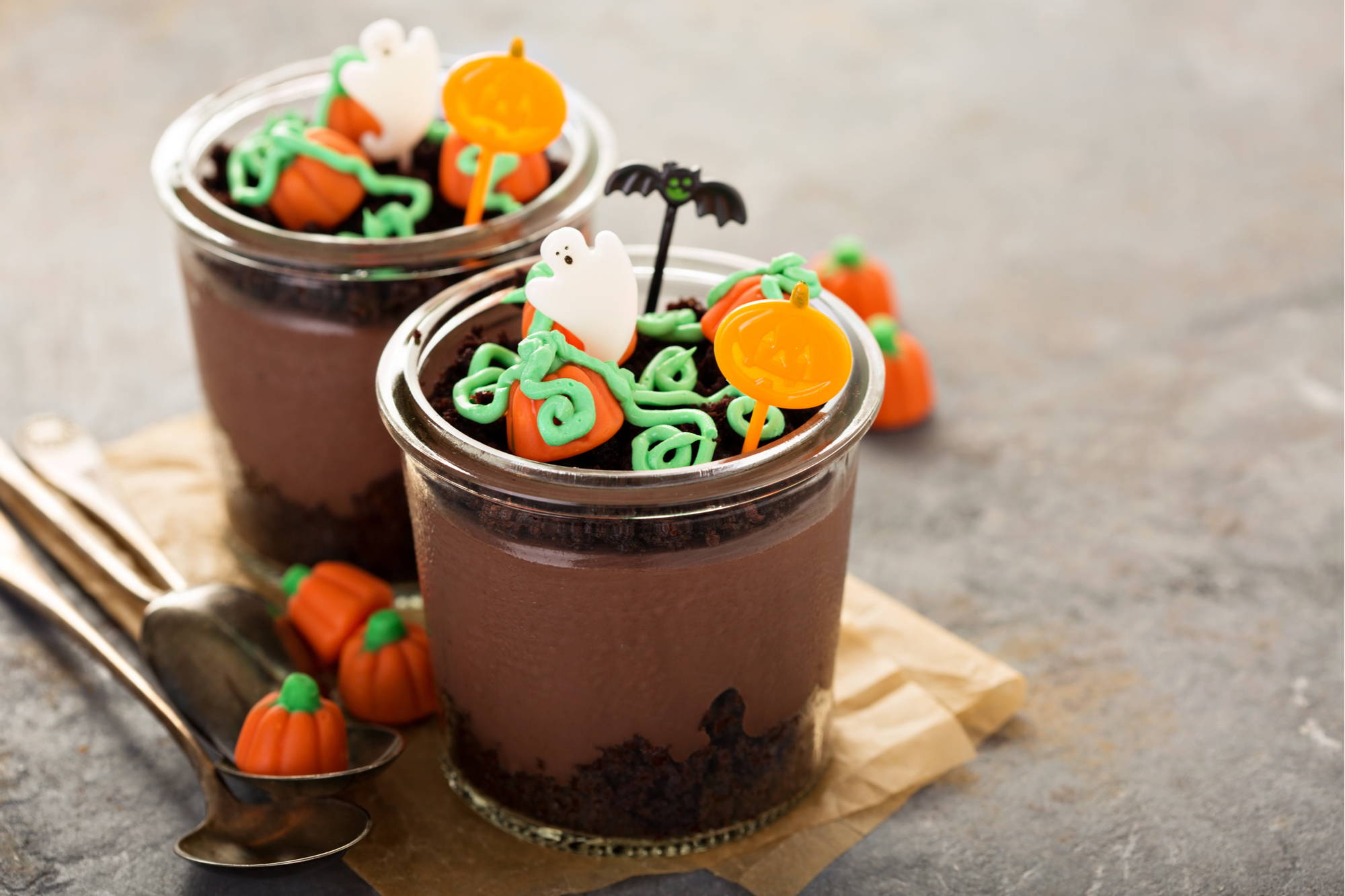 You need a little something to nosh with those drinks. This fun dessert will make everyone happy! What sweet little pumpkins!
INGREDIENTS
1 box Instant Chocolate Pudding
2 cups Milk
1 cup Strong Coffee
1 package Chocolate and Cream Cookies (Oreos will work)
1 package Pumpkin Candy
Green Straw Candy (green Sour Patch will work)
INSTRUCTIONS
Follow the instructions on the box to make the pudding. You will replace one of the cups of milk with coffee. Add the cookies to a zipper bag and crush until you have tiny, uniform pieces. In an 8-inch cake pan, layer the pudding and crushed cookies twice. Top with pumpkin candies and green straw candy to make it look like a pumpkin patch. You can use small, clear plastic cups to make individual servings as well.