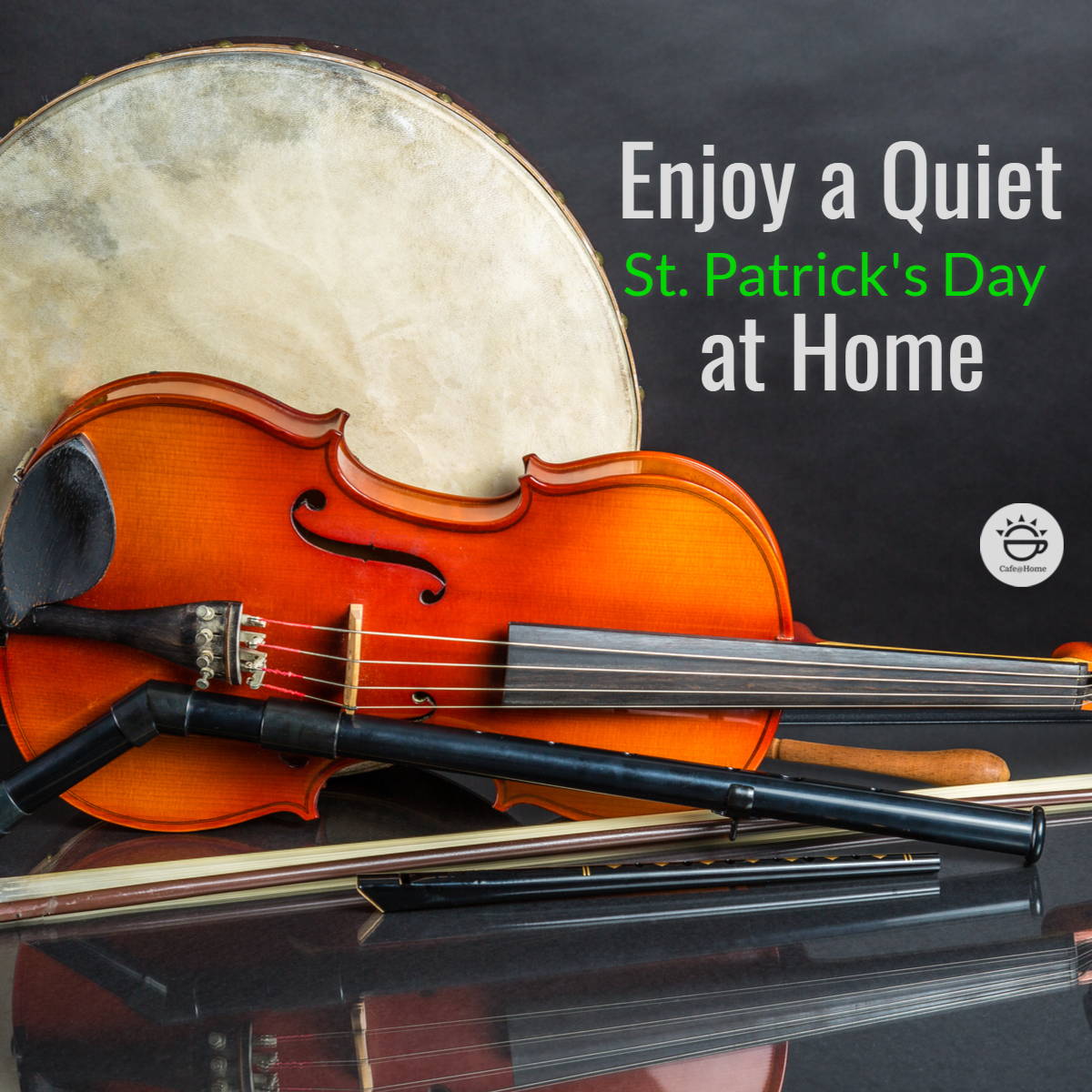 Everyone's Irish on
St. Patrick's Day!
Celebrate the Emerald Isle with us. Select our St. Patrick's Day themed coffees for your everyday coffee experience and increase the fun quotient in your mornings. Add these coffees to your cart and press play on this Relaxing Irish Music Spotify playlist, then come along and have a quiet St. Patrick's Day (any day) with us.
---

---
Forego the pub this year, and spend St. Patrick's Day in the quiet of your own home.
Curl up with a cup of tea and a great book by an Irish author like:
"Dubliners" by James Joyce
"Finnegans Wake" also by James Joyce
"The Picture of Dorian Gray" by Oscar Wilde
"Dracula" by Bram Stoker
"Angela's Ashes" by Frank McCourt
"The Barrytown Trilogy" by Roddy Doyle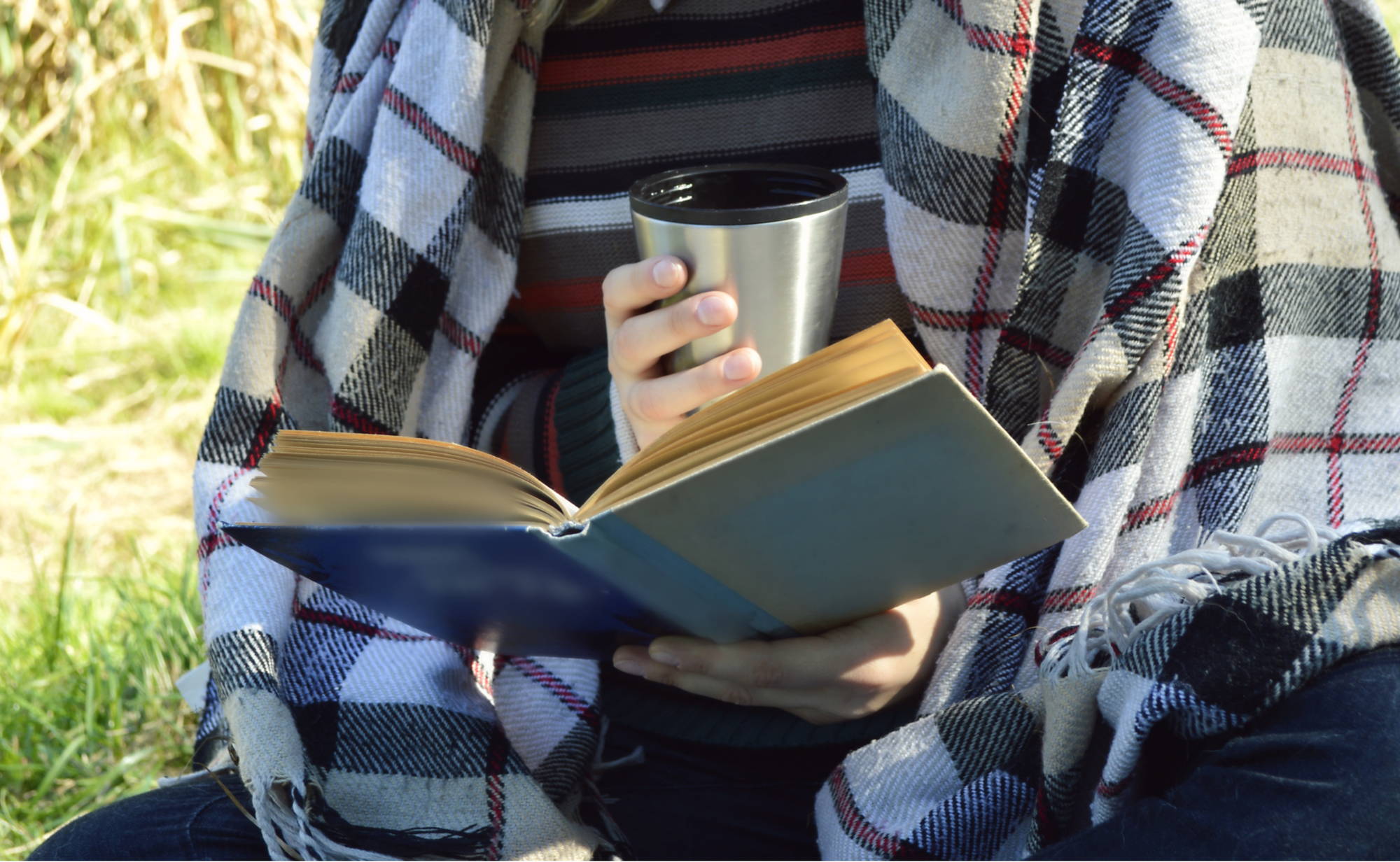 ---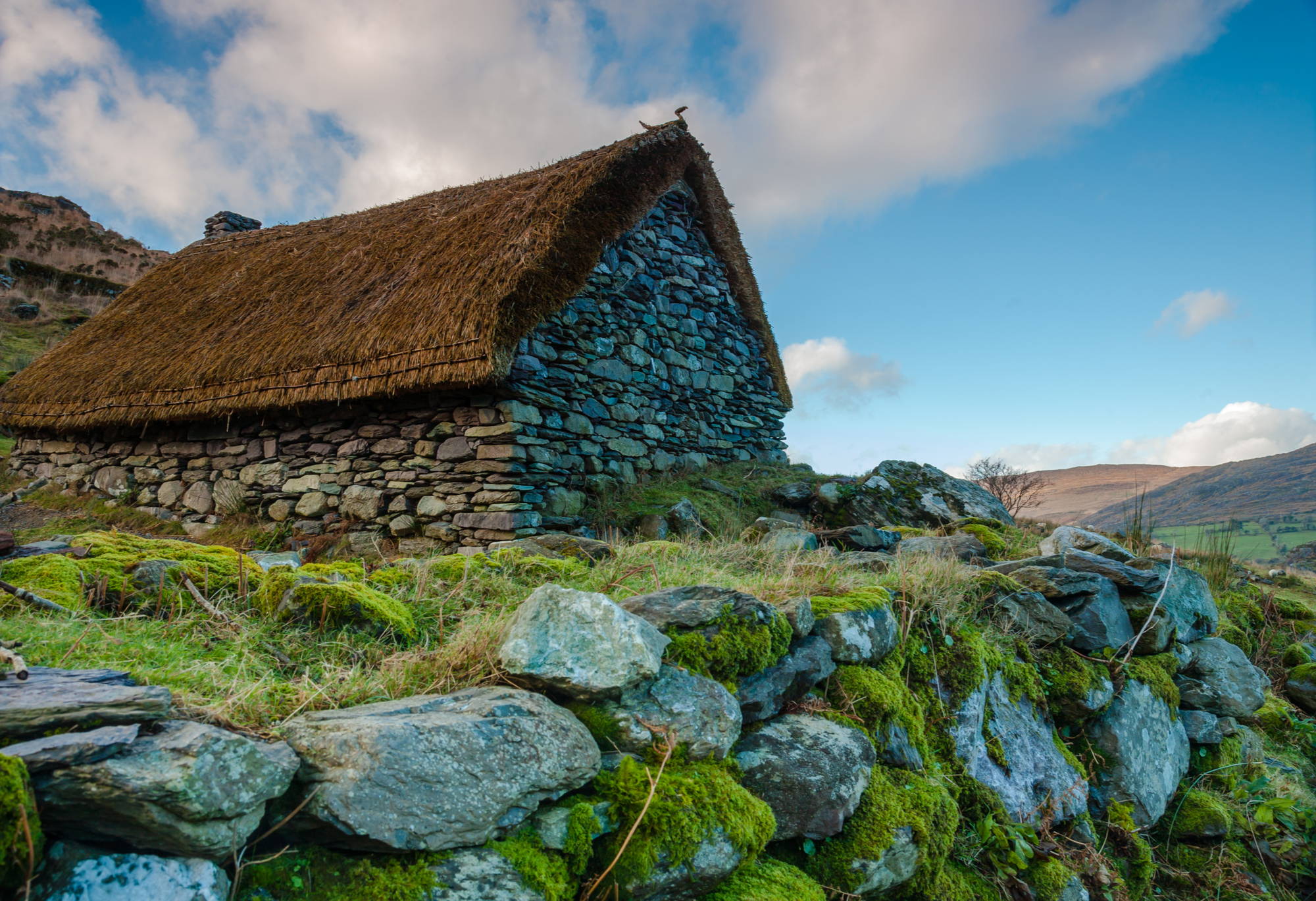 If you'd rather see the beauty of the Emerald Isle instead of reading about it, choose a movie or two set in Ireland like:
"The Quiet Man" with John Wayne, Maureen O'Hara, Barry Fitzgerald,
"Ondine" with Colin Farrell and Alicja Bachleda
"Once" with Glen Hansard and Marketa Irglova
"Angela's Ashes" with Emily Watson and Robert Carlyle
"The Commitments" with Robert Arkins, Colm Meaney, Angeline Ball, Maria Doyle Kennedy, Glen Hansard (and more)
"Waking Ned Devine" with David Kelly, James Nesbitt, Ian Bannen (and more)
"Darby O'Gill and the Little People" with Albert Sharpe, Sean Connery, Janet Munro (and more)
---
Irish Traditional Instruments
As you're listening to the Spotify playlist, you might hear a few instruments that are unfamiliar to you. Traditional Irish music is played quite often on more well-known instruments like the guitar, the banjo, the fiddle (or violin), and the tin whistle. You will also hear the flute or the Irish flute used on many tunes. The accordion is still a fairly popular instrument in the Irish music lineup. It takes the place of the concertina which you might see on occasion.
The bodhran or frame drum will nearly always make an appearance in a traditional session. This simple drum is made with goatskin stretched across a round frame and played with a double-sided wooden stick. The bagpipes are an outdoor instrument that is typically considered Scottish but has become a common sight in parades and other events. However, the uilleann pipes may be a more commonplace instrument for indoor performances. This instrument is played sitting down with the pipes resting across the lap, a bag or bladder under one arm, and a bellows under the other.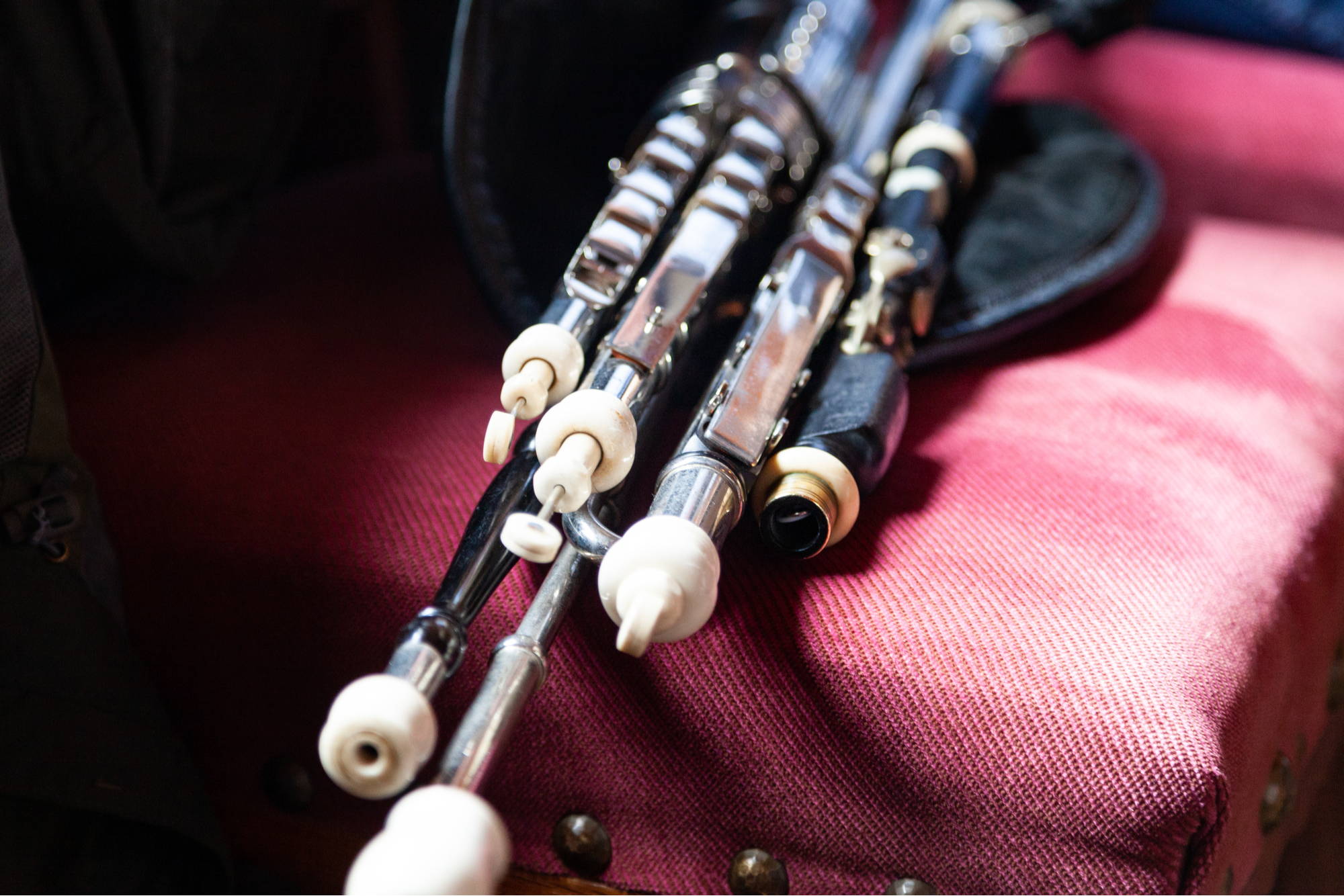 Yet another traditional Irish instrument you will see in more formal performances is the Celtic harp. This ancient and beloved instrument has been a part of the Irish culture for over 1,000 years. The Celtic harp is such a part of the Irish that it is depicted on their coins. In addition, the harp on the lower left of the Royal Standard of the United Kindom is meant to represent Ireland and has been included since the 1600s.
---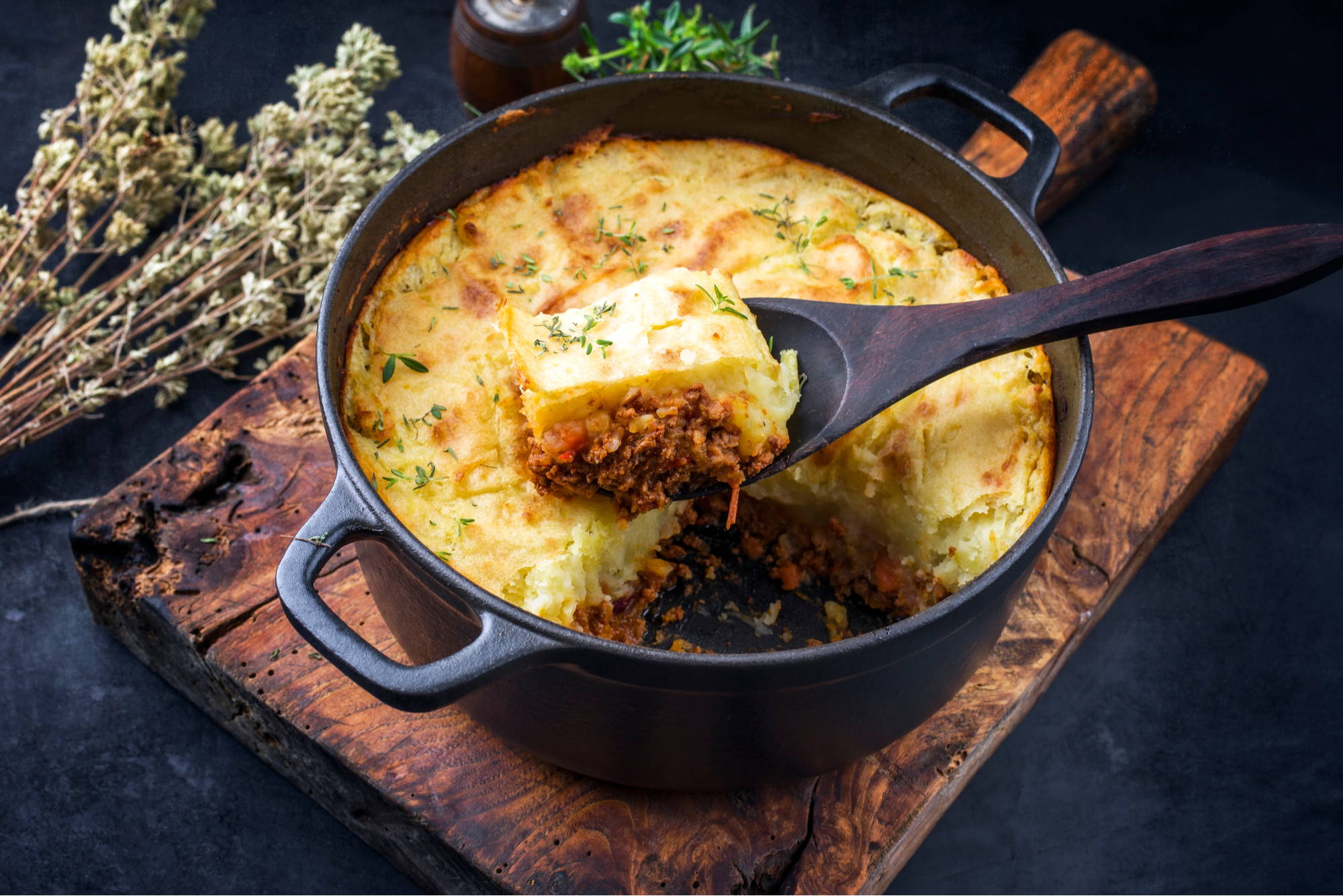 Satiate your appetite this St. Patrick's Day with simpler foods. Try a Shepherd's Pie made with minced beef (ground beef or hamburger), vegetables like corn, peas, green beans, or whatever you have handy, and topped with mashed potatoes.
Colcannon, made with mashed potatoes and cabbage, is a great side dish with whatever you choose for an entree. Finally,
Dublin Coddle made with potatoes, onions, and sausage then topped with bacon is a hearty and simple dish.
For the more (American) traditional corned beef and cabbage with Irish soda bread, head over to our Cafe@Home St. Patrick's Day post in our archives.