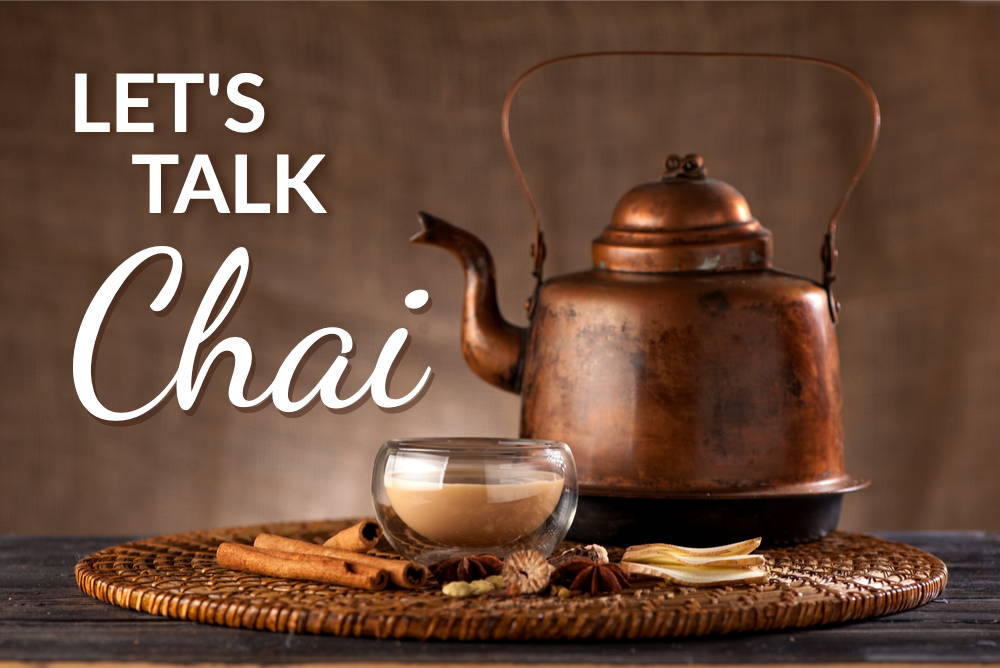 ---
Chai is simply the word for tea. Masala Chai is the lovely Fall tea beverage made with delectable spices like cinnamon, ginger, cloves, and black pepper.
Fall is almost here. It's time for the changing leaves, sweater weather, fall sports, s'mores around the campfire, and curling up with a good book on a chilly evening. It's also PSL season. Or is it?
If you're looking for an alternative to the typical pumpkin spice latte this Autumn, have we got a tasty treat for you! Consider a warming cup of chai.
What's chai?
Grab your favorite cup of tea or coffee, start this Autumn Acoustic playlist on Spotify, and let's talk chai!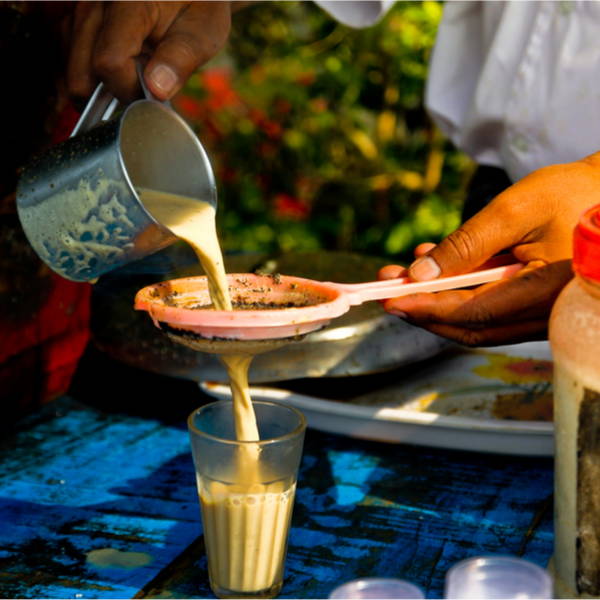 ---
Brewing chai can be as involved or as easy as you like. It's your choice.
Chai, or what we know as chai here in the United States anyway, is a delicious blend of spices mixed with black tea. The actual name is Masala spice and, when it's combined with tea, it's Masala Chai. This mix is usually made with some combination of the following herbs and spices: green cardamom, ginger, cinnamon, star anise, coriander, fennel seed, cloves, and black pepper. The spicy combination gives your tea quite the kick.
Though you could make your own Masala spice, we have many ways to enjoy Masala chai without all the work. Our Masala Chai loose-leaf tea is a delectable choice. It's an enticing tea you can brew and enjoy hot on its own or with a sprinkle of sugar and a splash milk. Or, try it as a creamy latte. For a refreshing drink on those outlier Fall afternoons, pour it over ice.
Concentrates and mixes make enjoying chai super simple. There are so many to choose from. Discover your perfect chai!